In recent years, online therapy has become increasingly popular, and for good reason. With the convenience of accessing therapy from anywhere and the ability to connect with a therapist from the comfort of your own home, it's no wonder why more and more people are turning to online therapy as an effective form of mental health support.
If you're new to online therapy and unsure of how it works, don't worry! Mindful Springs Counseling in Colorado Springs is here to guide you through the process.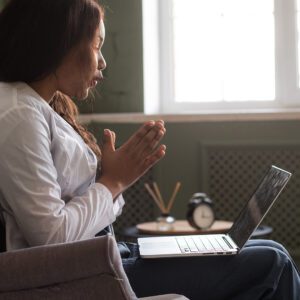 Find the Right Online Therapist for You
When you make your first appointment, we'll find you a therapist for anxiety, stress, depression, or whatever your needs may be. We offer a diverse team of therapists who specialize in a range of areas, including anxiety, depression, trauma, relationships, and more. We'll match you with a therapist based on your needs, and you can get access to a wide range of services, including talk therapy, CBT, EMDR, and more.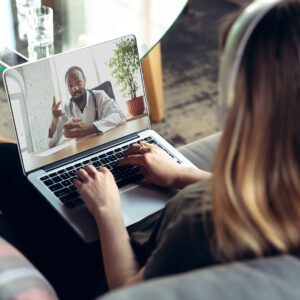 Check If Your Insurance Covers Online Therapy
In most cases, insurance will cover virtual therapy if you have coverage for psychotherapy services. A quick call to your insurance company will help you confirm if this is the case so you can be confident you're covered.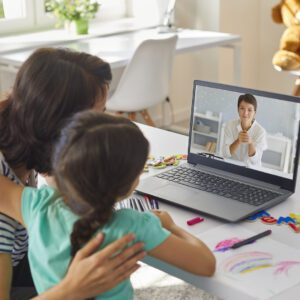 Set Up a Comfortable Space for Telehealth Therapy Sessions
When it comes to online therapy, creating a comfortable and private space for your sessions can make a big difference. Choose a quiet room with good lighting, a comfortable chair, and a reliable internet connection.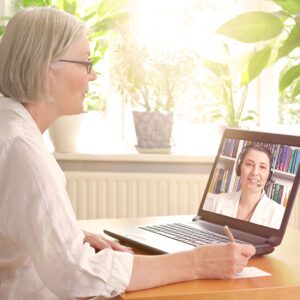 Prepare for Your First Session
Our services are convenient and readily available, so you could schedule your first session as early as this week! Prior to your session, take some time to reflect on what you'd like to discuss with your therapist and write down any questions or concerns you may have.
At Mindful Springs Counseling, we strive to create a safe and supportive environment for our clients, whether they are in-person or online. Our therapists are trained in evidence-based therapies and work collaboratively with clients to develop personalized treatment plans that address their unique needs and goals. If you're interested in getting started with online therapy, we encourage you to contact us to schedule your first appointment. We look forward to helping you on your journey to better mental health and well-being.