Specialized therapy for anxiety, depression, stress reduction and women's mental health
Anxiety
Stress Management
Depression
Trauma
Postpartum Depression and Anxiety
Chronic Pain
Grief and Loss
Eating Disorders
Adjustment Disorders
Couples
Kids
Suicidal Thoughts
Job Loss
and More
Talk Therapy
Specialized perinatal mental health therapy
Specialized eating disorder therapy
EMDR
Brainspotting
Group Therapy
Support Groups
Mood Management Skill Building
Mindfulness Skill Building
Emotion Regulation
Attachment Repair
Psychoeducation
Collaboration with other treatment providers
and More
Are you struggling emotionally and ready to transform your experience?
You're realizing that it's time to make a change. Maybe you've been to therapy before and you "get it" mentally, but you still can't "shift it." Is your body in constant pain from all of the tension and stress you carry around? Are you realizing that you not able to focus as well at work? Or that you're having a hard time interacting with your partner, your kids or your friends? Are you wishing that you could just be happy? That somehow you could figure out how not suffer so much and learn to live your life differently?
Everyone goes through tough times. Whether is because our circumstances change like job loss or a relationship ends or something internal shifts such as a relapse into a depressive or anxious mood, no one is a stranger to hardship. Sometimes, we are able to move through it without professional help and other times not. When you need help, we're here.
Signs of a Bigger Problem
You're not feeling like yourself
You're struggling to function, having a hard time taking care of yourself, your responsibilities and/ or your relationships
You have medically unexplained physical symptoms or have been told by your doctor that the cause of your symptoms may be psychological
Loved ones have noticed that something is "off" or have expressed concern
Your appetite and/ or sleep has changed
You have frequent headaches, stomach aches or other pains
You don't feel happy with your life and you're in need of a change
Hope for Healing. Things Can Get Better.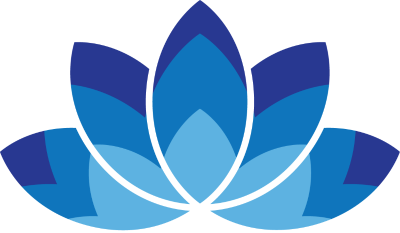 Seeking help is a wonderful step in the right direction. We all experience tough times. Sometimes we get stuck and need extra support. You can't be expected to know how to deal perfectly with everything. That's why professional therapy exists. Therapy is a wonderful, proactive way to take care of yourself and prioritize your well-being. Not only can sessions be immediately stress relieving and healing because of the empathy and compassion you receive, but over time you can actually learn how to transform pain to empowerment and change your life!
At Mindful Springs, we offer a variety of treatment methods including talk therapy, Brainspotting, and EMDR to help you improve your mental health and experience better quality of life.