Virtual 1:1 and group coaching sessions with an empowering lifestyle, health & wellness, career, or parenting coach to turn your dreams into your reality
What Can Coaching Help Me With?
Achieving a life-long goal
Manifesting higher income
Developing more self-awareness and a deeper connection with yourself
Increasing intimacy
Mindful Parenting
Career goals
Assertiveness skills for women in the workplace
Starting a business
Better relationships with your spouse or kids
Developing a positive relationship with your body or self image
Developing healthier eating habits
Self-love
And more!
Solutions-focused sessions
Brainspotting
Positive-psychology-based
Individual coaching
Group coaching
Accountability
Skill building
Mindfulness-based coaching
Parent coaching
Couples coaching
Entrepreneurial and career coaching
And more!
What is the difference between coaching and therapy?
Coaching is about breaking through barriers (often emotional or cognitive) to achieve your goals, while therapy is traditionally targeted towards treating mental illness, functional impairments affecting individuals and relationships, and emotional self-care. Emotions are a significant part of both coaching and therapy as are addressing core beliefs creating challenges in your life.
One service is not better than the other and whether you should be seeking therapy or coaching really depends on your specific needs. The main difference between the two services is that therapy tends to be problem-focused on symptoms of mental illness or relationship problems. Our therapists typically create problems-based treatment plans with their clients that are working toward a goal of mental health improvement.
On the other hand, coaching is naturally goal-focused. Our coaching clients usually cannot identify any symptoms of mental illness or none that are causing a signifiant functional impairment and are looking for support to reach a personal life, career or relationship goal. Coaching clients may be  (or become) aware of limiting beliefs or emotional barriers, but these barriers are not mental illness.
At Mindful Springs, all of our coaches are also therapists, which means you will get an expert in mental health and an expert coach who can quickly identify if there may be mental health issues presenting that are creating barriers to your goals. We'll also be prepared to refer you to a mental health professional to address these issues if needed, often within our own practice which will make your experience more efficient, effective, and collaborative!
Sandi Forsythe, LMFT, Certified Life and Wellness Coach
Sandi is a Certified Life and Wellness Coach as well as a Licensed Marriage and Family Therapist. Sandi has extensive experience and training in the area of eating disorders, and body image work, as well as a past career in fitness coaching where she founded and sold her coaching business to join Mindful Springs. Sandi's goal as a wellness coach is to help you identify barriers to your overall wellness goals and to help you discover your full potential while creating balance for lasting results.  Her approach to coaching is holistic and multifaceted. Sandi's personalized approach will change your perspective and limiting beliefs while support you in your personal journey towards an improved lifestyle.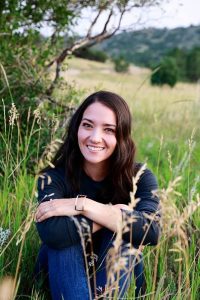 Aimee Solis, LPC, LCPC, Certified Brainspotting Practicioner
Aimee is a licensed mental health therapist as well as a certified Brainspotting practicioner and an entreprenuerial, parenting, relationship, and women's empowerment coach.  She takes a goal-focused and mindful approach to coaching and also uses Brainspotting to move through emotional barriers. She enjoys working with entrepreneurs and has a special interest in helping therapists start or grow successful private practices.
As a women's empowerment coach, Aimee  challenges and empowers women to notice and reframe limiting beliefs, to develop effective + assertive communication skills, healthier boundaries, and to create more wellness in their lives.  As a parent and a therapist, Aimee believes that a child's behavior is a form of communication and empowers parents to "drop the fight", to lean in and listen, and to join their children to get back to relationships built on joy and connection + mutual trust and respect. Aimee also enjoys coaching men on improving their relationships through empowered + vulnerable communication.
Is Coaching Right for Me?
You're highly motivated to reach a specific goal or goals
You're generally high functioning
You're ready to move forward and create the life of your dreams
You have strong mood management practices and skills
You're ready to own your confidence and power
You are looking for support + accountability