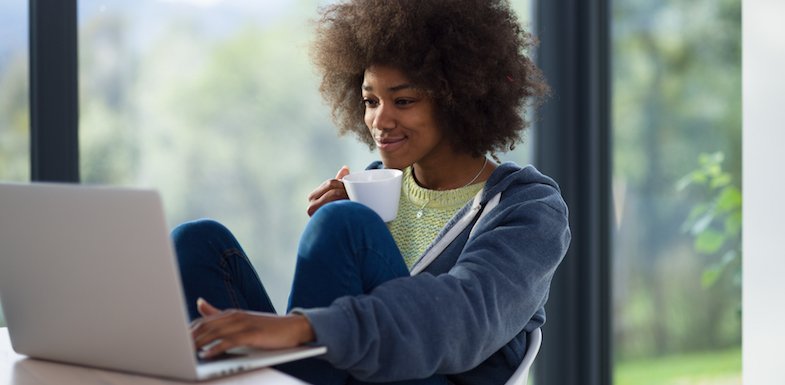 Times sure have been changing in the last few years. Convenience is key and, after Covid-19, safety is a huge concern. One of the ways that we have been able to accommodate clients during these new times is to offer therapy virtually. Take a look at all of the perks of virtual therapy offered here at Mindful Springs https://mindfulsprings.com/services/virtual-therapy.
Many people are unsure of how meeting virtually is beneficial. There is a misconception that they won't get the same treatment or outcome as meeting in person. This is not entirely true. While there is something to be said about in person human connections, meeting via video can be just as rewarding.
For me, virtual sessions with my therapist are just as effective as our in person sessions. I feel the same connection whether I am sitting in her office or my own, her chair or my couch. I really think it just depends on the person and their needs.
Psychology Today published a really good article in January 2019 about the benefits of telehealth therapy or virtual therapy. Here are some good points from that article:
The initial appointment is intimidating. Find the office, sit, wait to be called back…YIKES! With telehealth, you can grab your weighted blanket and sit in your favorite chair in the comfort of you own home without the anxieties of going someone unfamiliar.
Have you ever walked into a doctor's office and there are 3 people in the waiting room that you know? Guess what? If you are doing your therapy virtually, you get to choose where you have your session. No surprises when you walk into a room and see someone you did not want to see!
If you are already an anxious person, racing through traffic and searching for a parking spot so that you make it to your appointment on time can be very difficult. Most people today are already overworked and overcommitted. The last thing we need when trying to see our therapist is something else to trigger our mental health…can you say EXHAUSTING?! Meeting online, eliminates a lot of this stress.
It is also beneficial if you are sick, your child is sick or you have a chronic illness that limits your mobility and/or availability. You no longer have to worry about rescheduling therapy sessions and not getting the care you need. Most therapists will happily change your appointment.
Overall, it is nice to have this safe, effective and convenient option. While all of our therapists offer virtual sessions, we do have therapists that see the need for this service so their clientele is strictly virtual. Luckily, most insurances continue to provide the same benefits for telehealth as they do for in-person therapy. Give it a shot…You might be surprised at how much you enjoy a virtual session every now and then.