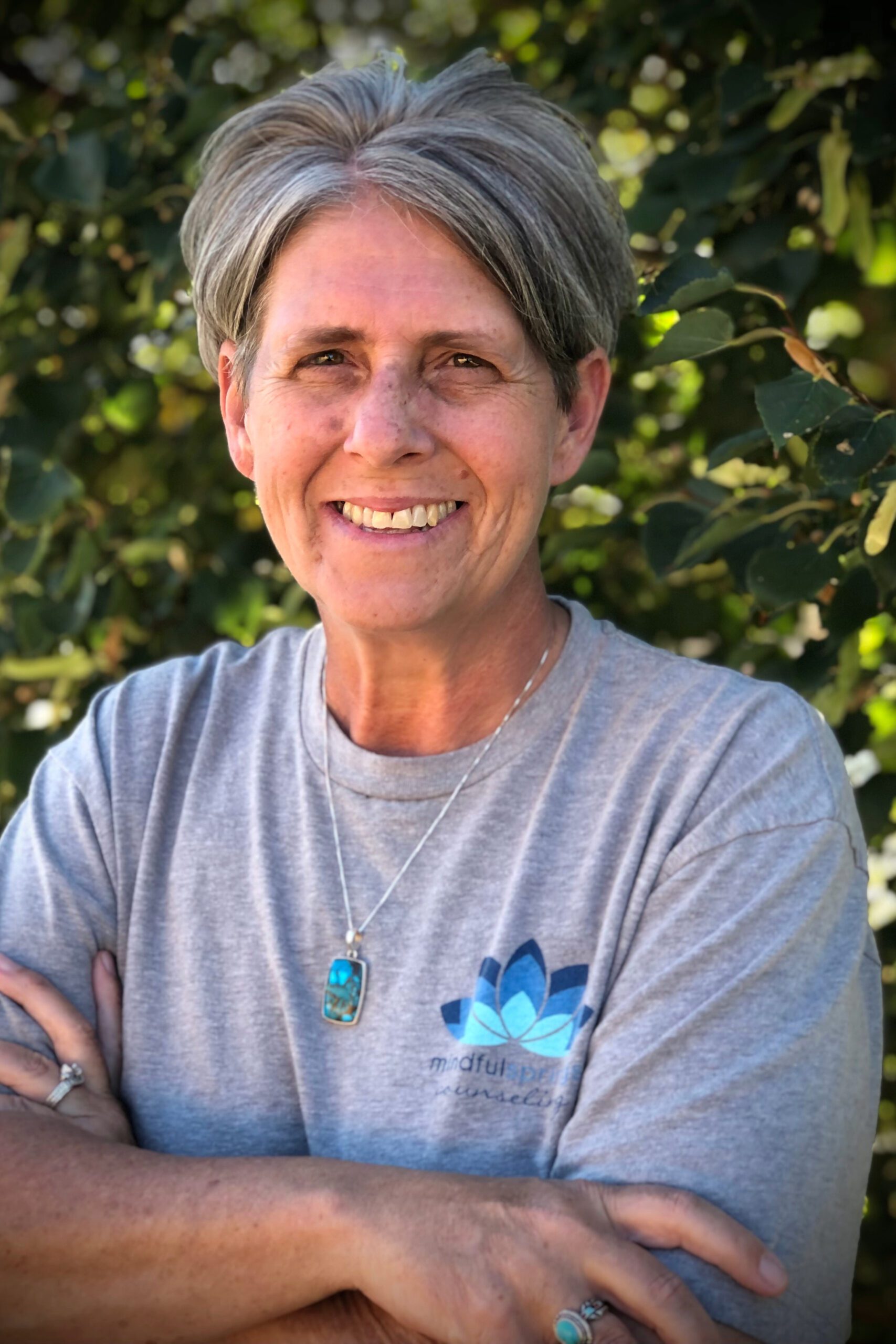 Leah Sealy, Intake Specialist and Marketing Coordinator
Leah (She/Her) is the Intake Specialist and Marketing Coordinator for Mindful Springs. Leah is the first point of contact when someone calls or comes into the office and when someone submits a contact form through our website. She is mindful of the needs of our clients when helping them choose a therapist that is right for them. In addition to providing quality service, Leah also manages the social media pages for the practice.
Leah was born and raised in West Texas so do not be surprised if she greets you with her southern drawl. Her administrative background and her passion for helping others placed her in the perfect position with Mindful Springs.
When not scheduling clients or assisting our therapists, Leah enjoys drives with her wife into the mountains and adventures down unknown dirt roads. She also loves spending time with their adult children and grandchildren.