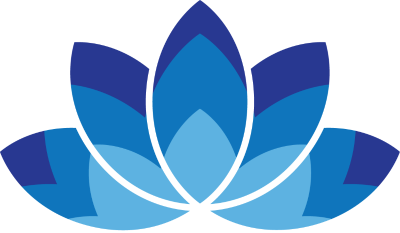 What really sets Mindful Springs Counseling apart is our community and multidisciplinary practice that includes counselors, social workers, marriage and family therapists and coaches that all make a big difference in the lives of our clients! With 10 years in business, we provide high quality mental health care and have created a collaborative, and supportive staff environment. We are always on the cutting edge of offering effective interventions and services, holistic alternatives, and we value the recognition and respect of the whole self. We are also proud to be an LGBTQIA+ affirming and inclusive practice.
Mindful Springs provides support to our staff so that staff new to private practice with a drive to succeed are given the best resources to flourish including success in private practice coaching from the Owner, Aimee. We don't sit back and hope for the best and don't expect you to either; as a practice our staff are involved and invested in our new staff who are ready to show up and invest in their own success. If you're ready to work in private practice, set your own schedule, develop your ideal caseload, and enjoy the community at Mindful Springs, we're ready to work with you!
We are a mission-based practice that is always accepting resumes for staff that want to contribute to our community and know they want to be a part of a group practice, are ready to establish themselves as a strong and successful therapist, and who align with our goals to expand our services throughout Colorado and other states virtually as well as those who support our mission statement: To provide quality, dynamic, and accessible mental health services to a diverse client population, while modeling responsibility, authenticity, vulnerability and continued growth and development.
Do you know who you are as a clinician, have a desire to develop a strong presence, and are you ready to show up for success? It's time to join a practice that will be as invested in your success as you are!
We welcome and encourage applicants of all identities, ethnicities, genders, orientations and abilities to apply!
We are currently hiring fully licensed and provisionally licensed therapists for fully remote online work or hybrid (on-site/ remote) who are interested or experienced in working with our practice niche areas of Brainspotting, perinatal mental health, couples, kids, family therapy, holistic mental health, mindfulness and eating disorders.  We are seeking self-motivated therapists with a marketing plan and strong ability to overcome obstacles. Must be available to work some nights/ weekends.
Do you feel isolated from colleagues, like passing ships in the night?
Do you long for a career with greater flexibility and control?
Is it time to be in private practice, but the business and administrative work involved feel overwhelming?
Do you want to accept insurance, but don't know where to start or realize that the expense of doing so is too high?
Do you want to focus on the client work you really do well and leave everything that is outside of your "genius zone" to the group?
Are you a solo practitioner and realizing that after taxes, expenses and the extra work you're putting in for administrative services, that solo practice isn't really worth the level of energy you're investing?
Clinical consultation and empowerment coaching
Clinical supervision
Peer consultation
Weekly specialized consultation groups
Social events
Practice-sponsored clinical training opportunities in trauma, perinatal mental health, eating disorder treatment, brainspotting, and more!
A collaborative + positive professional work environment
The ability to grow into and embrace your most authentic professional self
Coaching opportunities and the support of other practice staff rooting for your success
Career advancement opportunities and rewards for tenured staff
A full administrative team providing scheduling, intake and office support
Complete billing and accounting services done for you
Insurance credentialing and contracting support
A strong marketing approach providing an abundance of client referrals
The benefits of the group cost allowing our expenses to be reduced among many and our reimbursement rates to be higher due to the bargaining power of many
1099 with competitive 1099 pay ranges from 45-65%
Flexible Schedules
Opportunities for fully remote up to fully on-site work
Beautiful, modern offices
 Hear what our staff are saying about working at Mindful Springs:
"I have been an employee of Mindful Springs Counseling for three years, and truly enjoy my role within the company. My success is due to the amount of support, and expertise of all our staff. From the extremely supportive administrative team, to the vast level of training each of our therapists have in unique specializations there are resources to help me grow and develop as a therapist. I have been able to grow my caseload, and engage in the clinical work I love the most with a highly supportive team behind me. I enjoy the freedom to set my own schedule, and the independence to utilize the skills that best fit each patient. Mindful Springs is home for me and a place I can grow professionally that allows me to provide my family with financial stability."
"I have been a 1099 employee at Mindful Springs Counseling for about a year and a half and I have appreciated many aspects of my experience as a 1099.  In my opinion, the compensation to clinicians per client visit is more than fair compared to most other companies, the administrative team is very supportive and takes care of many nuances that save me time and energy so I can focus on counseling, and management is continually available for support and feedback while giving me the space and independence to be a true independent contractor.  I think a clinician looking for a safe and independent space to practice counseling in a private practice setting will find being a 1099 at Mindful Springs to be a great fit both professionally and financially."